THIS POST CONTAINS AFFILIATE LINKS
Today, I am excited to be participating in Round 1 of the

Bento Bloggers & Friends Frightfully Festive Blog Hop

!
One of my family's favorite movie lines (don't ask me why) is "I got a rock," spoken so sadly by Charlie Brown in It's the Great Pumpkin, Charlie Brown. I decided it would be fun to make a bento celebrating this family favorite for today's hop!
White Rice w/ Nori Accents & Sausage "Rock"
Lettuce, Broccoli, Asparagus, Red Bell Pepper
Chicken & Apple Sausage, Golden Beets, Carrot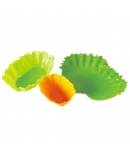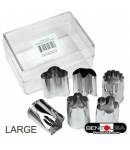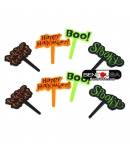 Now, click on the button below to hop on over to Robot, Squirrel & the Monkeys to see the next lunch. Then, continue hopping until you end up back here. Be sure to check the

BBF Blog

tomorrow and Friday for Rounds 2 and 3!